Luxury Waterfront Single Family Homes Communities In Miami Beach
Miami offers some of the most spectacular waterfront homes and villas in the world! If you're looking for luxury waterfront single family house in Miami and the beaches area, be sure to use our interactive map below. Just click anywhere on the map to see some of Miami's finest waterfront luxury mansions, including villas, estates and single family houses located either on the beach of Atlantic ocean or the Intracostal waterways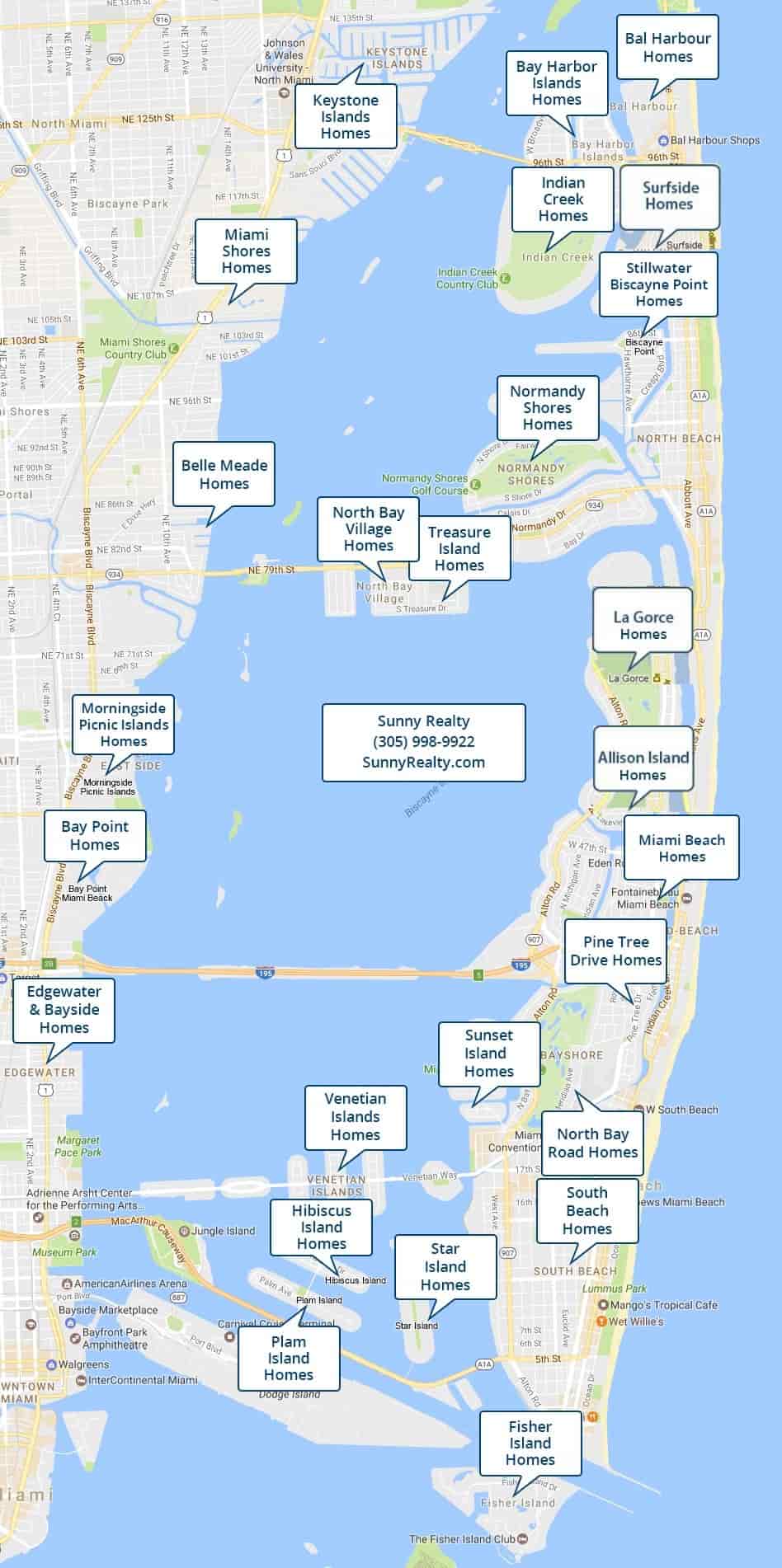 We offer two more maps of Miami's waterfront homes - North Miami waterfront homes for sale and South Miami waterfront homes for sale.
South Miami Waterfront Homes For Sale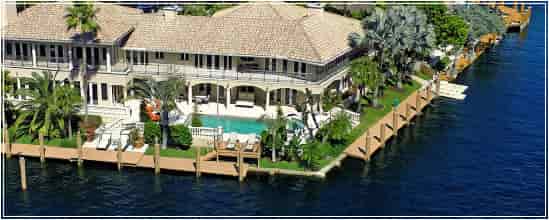 South Miami offers some of the most spectacular waterfront homes for sale.
North Miami Waterfront Homes For Sale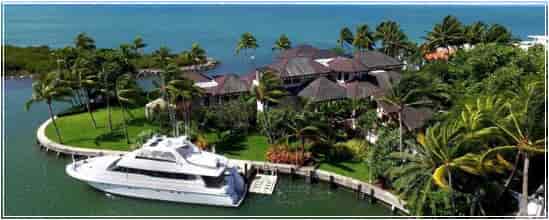 North Miami Beach waterfront communities offer boater's heaven as well as most luxurious new homes for sale
Currently, there is certainly quite a bit of attention on the World Cup, and this excitement over the sport has helped real estate brokers and developers to capitalize on the event. Many have started to find ways that they can increase the visibility of the projects they are working on and trying to sell while …
Continue reading "Could the World Cup Increase Real Estate Sales in South Florida?"
It is not surprising to anyone that South Florida offers most luxurious, as well as some of the most expensive condominium prices in the world. Because of this, itís also not terribly astonishing that condo developers are happy to snatch up every last plot of land in order to develop more of these luxury dwellings. …
It comes as no surprise that rent in Miami can be extremely high, but the same is not expected when it comes to the more northern city of Fort Lauderdale. That may be about to change though, according to the May report from RentCafe. Fort Lauderdale is officially up and coming. In fact, the average …
Continue reading "Massive Growth Seen in Fort Lauderdale Rent"
The Federal Reserve has done a final interest rate hike in 2018. This follows the rate hike in 2015, one that was implemented in 2016, and two rate hikes that occurred in 2017. This final rate hike was voted on by Federal officials and passed with a 7 to 2 vote. The announcement about the …
Continue reading "Unexpected Benefits of the Federal Reserve Interest Rate Hike"
Fort Lauderdale waterfront homes (also known as Venice of the Americas) – CLICK HERE TO VIEW THE SITE is a luxurious neighborhood that is located between Fort Lauderdale Beach and Colee Hammock areas. Some of the most expensive of Fort Lauderdale real estate is located right in this neighborhood with listing prices that can exceed …
It seems that Russian buyers are turning their heads toward United States real estate, likely because of recent ruble fall and because they believe in Donald Trump! A surge in Russian inquiries has been registered by global real estate consultants when compared to a year ago. Reports show that requests have increased 35% compared to …
Continue reading "Are Russians Buying U.S. Homes Once Again?"
For those looking to fulfill a desire to live out a beautiful fantasy, the new Aston Martin Residences – (CLICK HERE TO VIEW THE SITE) are due to be completed and ready for the market by 2021 at the latest. Aston Martin, known for their British luxury sports cars, is expanding the brand to bring …
Continue reading "New Major Car Brand Condos in Miami For Sale"
If you have been paying attention to Andrew Rosen, co-founder and CEO of fashion retailer Theory, you might already know that he sold off his luxurious Miami Beach penthouse at Setai Miami Beach last year for a cool $8.5 million. We can now report that Rosen has officially chosen a new base with his recent …
Continue reading "Rosen Buys Unit 909 at Surf Club Four Seasons"
A luxurious waterfront mansion in Sunset Islands that has been in the middle of a genuinely messy divorce was just placed for sale at a cool $20 million. The divorce proceedings took place between Phil Collinís ex-wife, Orianne Collins Mejjati Alami, and her ex-husband, Charles Fouad Mejjati Alami. Messy Divorce Proceedings Charles Fouad Mejjati Alami …
Continue reading "Ex-Husband of Ex-Wife of Phil Collins Puts Sunset Islands Mansion on the Market"
Beach Club Hallandale is the tallest building to be found in Broward County and offers over 1,200 oceanfront condos in beautiful Southern Florida. The towers are located in between Fort Lauderdale and Miami Beach and are composed of Tower I, II, and III. One of the most lauded features at Beach Clubís towers is the …
Continue reading "Beach Club Hallandale Continues to Offer Luxurious Condos on the Water"