Aquazul Condo Fort Lauderdale Miami
Address: 1600 S Ocean Blvd, Fort Lauderdale FL, 33062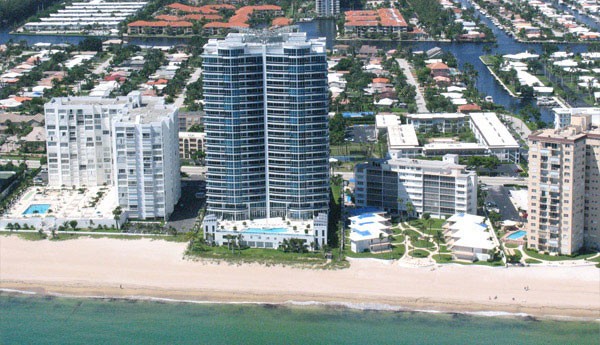 Aquazul Condo Fort Lauderdale
is one of the newest hi-rise oceanfront condominium in Fort Lauderdale, Florida. Located within minutes driving to Fort Lauderdale Airport, Miami Airport, Bal Harbour mall, South Beach and Miami Beach it is in perfect proximity to the vibrant life South Florida has to offer.

Aquazul is amazing glass structure tower, 25 stories high and considered to be a boutique building for just 79 lucky residents. Aquazul is one of the most quite and private residential towers with just 4 apartments per each floor. All units were designed to offer maximum comfort and enjoyment for it's residents. The through floor plans allow both Atlantic ocean views and well as Intracoastal views with two spacious terraces.

Private elevator foyer, double entry doors, 9 foot ceilings, floor-to-ceiling windows, Snaidero kitchens with all Miele appliances and Sub-Zero refrigirator makes every kitchen in Aquazul an ultra-modern touch of elegance.

Work, live and play in the beautiful Fort Lauderdale beach where tranquility and ambience makes it ideal place to own brand luxury oceanfront property such as Aquazul.