L'Ambiance Condo Fort Lauderdale Miami
Address: 4240 Galt Ocean Drive, Fort Lauderdale FL, 33308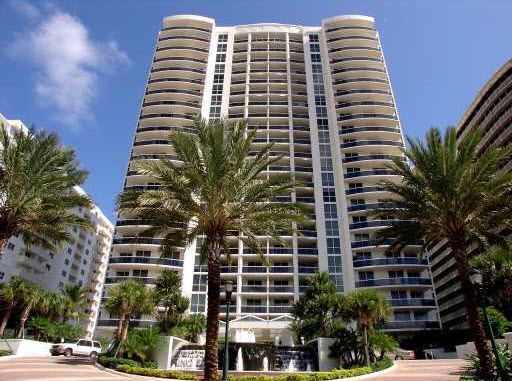 Floor Plans
L'Ambiance – Fort Lauderdale Living at its Best
Every residence in L'Ambiance has double entry door, offering elegance and style. In addition, you will find many other benefits in every room. Three different towers offer you accommodations; the Cannes, Astor and Bristol all offer you different configurations. Every unit features immaculate European kitchens, with rich wood cabinets and luscious granite countertops. Roman tubs and marble floors make the master baths immaculate and beautiful.

The Cannes – 2 bedrooms, 2 baths, 1836 square feet and a den/extra bedroom make up the residences in this tower. Large, spacious terraces face west, offering you views of the Intracoastal Waterway.

The Bristol – The Bristol tower offers 2 bedrooms, 2 ½ baths and an optional third bedroom and bathroom. Units are 2318 square feet and offer a spacious terrace overlooking the Atlantic Ocean; this is an ideal location for families or couples.

The Astor – The Astor tower features 3 bedrooms with a den and four and ½ baths. All units in the Astor offer a flow-through floor plan, which includes a balcony overlooking the Atlantic, as well as one overlooking the Intracoastal Waterway. These are the most spacious units on property, though they carry the highest price tag.

You'll find that the property offers many amenities on property. The fitness center is incredible and features the work out machines you need to stay in shape. The elegant billiard room offers you a great place to relax and enjoy a game, while the elegant lobby features elegant marble and hardwood flooring, as well as comfortable seating. The Wine Room offers you an incredible taste of world vintages, while the card room is a great place for a friendly game or two. You can easily see why life in Fort Lauderdale can be so incredible for anyone.